Amanda Latona IFBB Bikini Pro and Health and Fitness Expert
There are many sexy and gorgeous fitness models out there and Amanda Latona is one of them. She is unique in every way and takes fitness seriously.
Amanda Latona is an IFBB Bikini Pro and fitness model.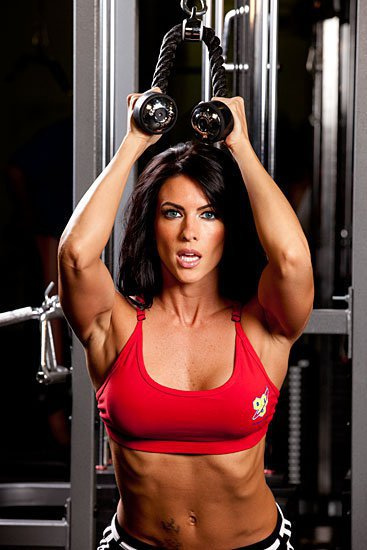 Amanda began her career at the early age of 18 as a singer in the girls pop group (Innosense). She was given a membership at a local gym to stay in shape. The first time she stepped into the gym she became addicted.
One of the things that impressed her was seeing women with six pack abs.
Amanda began taking the gym seriously and started eating 6 meals a day and training every single day some days she would train twice.
She loved fitness so much she entered a bikini competition and won the first place title as (Miss Bikini Florida)
In 2007, after she moved to Las Vegas, Amanda Latona won two regional awards and first place in American Model competition, she placed 10th in her first FLEX Bikini Model talent search.
The next year, Amanda won the American Model competition for the second time in a row and finished 4th in the FLEX Bikini Model talent search, which brought her to appear in 6 pages of Muscle and Fitness Magazine.
In 2009, Amanda Latona tried to compete on the newly established NPC Bikini Division. Winning every show she ever participated in 2009, Amanda got her IFBB Pro Card in the USA in July.
She appeared FLEX Bikini Model Search for the third time in Olympia, this time she won over almost 100 other competitors to win the award and she got her dream contract with Weider Publications.
Her Pro Debut started on March 2010 in IFBB Muscle Contest Pro Bikini Championship at Culver City, CA, where she won third place and was eligible to compete in the first Bikini Olympia in September.
In total Amanda has won a total of five professional titles, she placed within the top six in the first Bikini Olympia and other international shows.
Amanda did her debut and got her first winning as a pro at 2010 Europa Super Show at Dallas, TX.
Amanda Latona is currently living in Las Vegas and works full time as a fitness model, commercial model, and TV anchor.
Besides being an acomplished fitness model she is an entepreneur who has her own clothing line (Booty Queen Apparel)
Amanda has made some great training videos on how to increase your glute muscles which is something that a lot of women are looking to grow.
Stats :
Name: Amanda Latona
Height: 5'5″
Weight: 120 lbs
Birth: Mar 27, 1979
Bust: 36C
Waist: 25
Hips: 36
References:
https://www.bodybuilding.com/fun/amanda-Latonea-fitness-360-the-next-stage.html